Universo Paralello
>
Home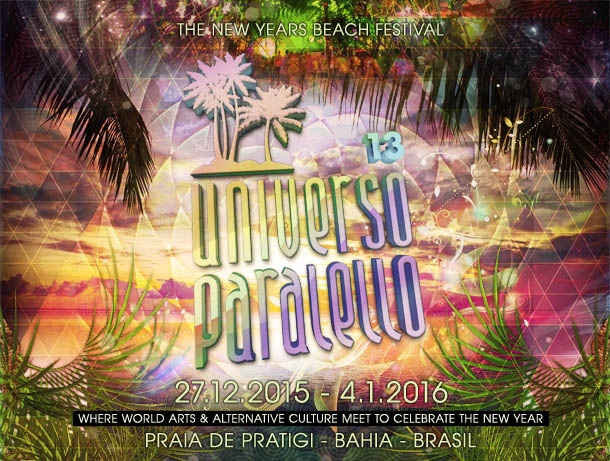 "The crooked lines of life lead us to the most unpredictable
and beautiful ways"
15 years ago a small New Year´s Eve party happened in the mountains of Brazilian Planalto Central. Responding the call, a few hundred people came from all over the country and gathered to build what would be the first Universo Paralello Festival.
And 3 editions were held in the magic lands of Chapada dos Veadeiros. Three epic events, amazingly challenging, for the crowd who faced the non-stopping rain that marks this time of the year there, as well as for the organizers.

Right after this 3rd edition, which has become last at Chapada, Swarup decides Bahia could be a nice way. A more friendly basis, with sheltering beaches and winds, open minded and happy people, the Brazilian Trance scene cradle. And so, as gypsies, we set up a got on the road.
Fourth Universo Paralello Edition was a breakthrough, a turning point in Brazilian electronic music scene. One of those rare moments where existence has conspired for everything to work out, with no objections. An unforgettable experience for the almost 2000 privileged dancers, who were there to witness this magic moment.

From then on a lot has gone through, a well kept secret may now be revealed. After the many difficulties of 10th year celebration, for its unexpected local change and internal adversities, we were sure about one only thing: no matter what happened, we would make it to UP#13. Even though we had to get back to our original format. This was our destiny!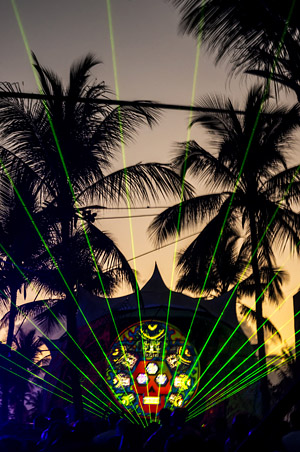 The path was intense. Making the right choices, where everything fit precisely as a compasses/measure, interspersed with many challenges, adversities of nature and ideological conflicts, but even so we rode on.
Thus, between right and wrong hits, putting all our energy on it, a 15 years learning experience for building this celebration space, and here we are now announcing the 13th edition of our festival, which brings to us a very special meaning.

Finally, the festival is strong and respectful enough to realize such a big and important edition. 13, the starting point for editions 14, 15, 16… and the guest artists will be of great stature, more than ever in this great event.

Receive this invitation as the most special, the culmination of a history. And once more we are joy to say: Welcome to Universo Paralello!!!
UP Crew!